Sylvie Stojanovski: Artist, Organizer, Creative Facilitator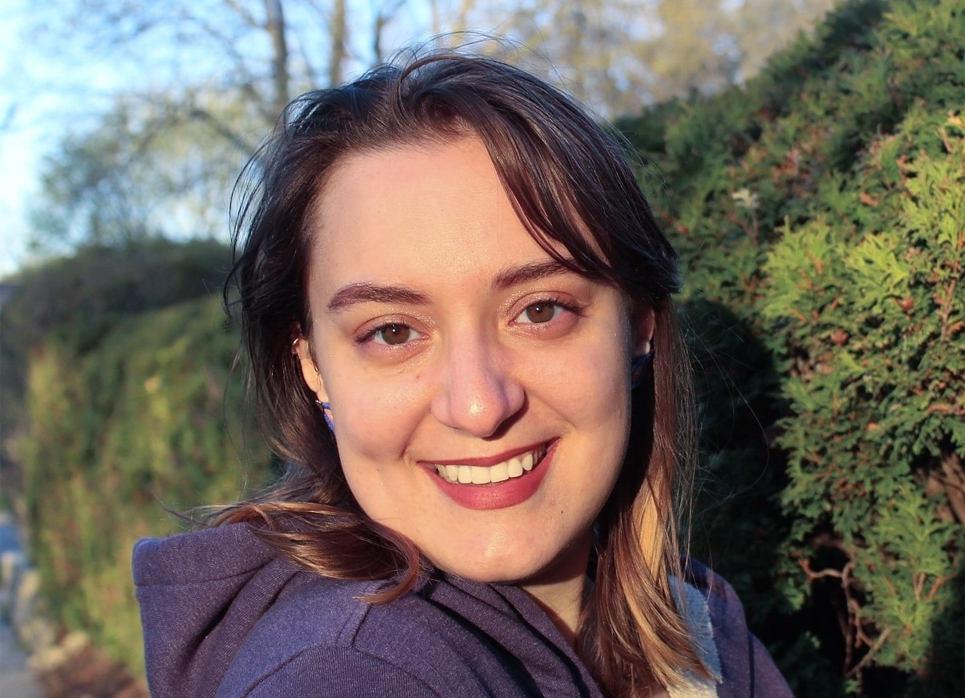 Name:
Sylvie Stojanovski
Age:
23
Occupation:
Multidisciplinary Artist
Name:
Sylvie Stojanovski
Age:
23
Occupation:
Multidisciplinary Artist
My climate origin story:
I've always been interested in combining art and the environment, but I didn't know how to approach it. For the longest time, I felt I didn't know enough about the climate. Movement and found it really intimidating. I felt like I didn't have the language to navigate the space. But there are two core experiences that really solidified this direction of wanting to support climate action. First, in 2018, I went on a backpacking trip to Peru with Operation Groundswell, which is an ethical travel company. I went there with the intention of getting to know myself better, but also wanting to experience a culture different from my own. So being from North America, it was the first time I had ever gotten on a plane. But when I got there, one of the excursions we had was to a community that was right near mines that were being run by Canada and Switzerland. We got to talk to community members and learned how the mines were impacting their day to day lives. Their water was getting poisoned and had become undrinkable, children were being born with birth defects, and a once thriving community was now sitting on the poverty line because of the impacts of these mines. And even though locals protested certain aspects of the mines, their calls remained unheard. That experience really put a toll on my heart, I would even say it was the first big heartbreak that led me into environmental work. The second thing was when the pandemic hit. I got into the practice of going on daily morning walks. One day, I was walking after a particularly bad storm, and along the shore, I saw a rainbow of oil traces. This was in my own backyard, the place I would travel by every day on my way to school. And seeing people disrespecting the land in my own backyard was the final straw. I saw these issues on a national level in terms of relations between Canada, Switzerland and Peru and the mining. But then seeing them at a local level, in my own backyard was the final heartbreak, the last straw. I needed to figure out how to do something. I started doing a lot of research, reading, and watching YouTube videos. And I came across the Youth Climate Leadership Program, where they train individuals who are interested in taking action but don't really know where to begin. And that was what set me on the course of my climate action journey. I also connected with the Youth Youth Climate Lab in 2020 and got to do a residency as a youth artist. This was my introduction to how you can combine your love of art, your love of storytelling, your love of producing things in public space with the desire to be a part of the climate action movement and the desire to make a difference.
A piece of advice:
I'd say don't let the language and the politics of the climate action movement deter you from taking action. It's easy to feel like a fish out of water, coming into a new space where you might not know as much or think you know as much as you need to to navigate it. I think especially as a woman, impostor syndrome is something that I deal with a lot. So acknowledge the fact that that's something that you're experiencing or that those emotions that you're experiencing are real, process them through journaling, through whatever makes sense to you, and then figure out how to move forward in a way that's authentic to your values. Collaborators and mentors can be incredibly important in that process. Connecting with and having somebody to bounce ideas off of is invaluable. Don't be afraid to connect with people outside of your art bubble if you are very much ingrained in it or in it, don't be afraid to move outside of it. Recognize your positionality within the world, the intersections of your identity, and hold space for the fact that there's other people in the climate movement who might have been around longer but who can help guide you on your journey.
What gives me the energy to keep going:
Reminding myself of the why behind the work. That often means going back out and connecting with community members or connecting with the land. I also have my room filled with quotes that inspire me or with thank you notes from people. These remind me that my work is valuable. Sometimes before I do a project, I'll write down the reasons why I am doing it. It makes it easier to go back and see whether what I'm doing is in alignment with what I am feeling. And if it isn't, it sometimes makes sense to step away from the project for a little bit, give it space to breathe before coming back to it. I find that when I'm not working with the community, I burn out really quickly. I need to be talking with people and need community collaboration to keep going.